VPC WarBRD Base - VIRPIL (BACK ORDER)
Frete grátis
VPC WarBRD Base

- VIRPIL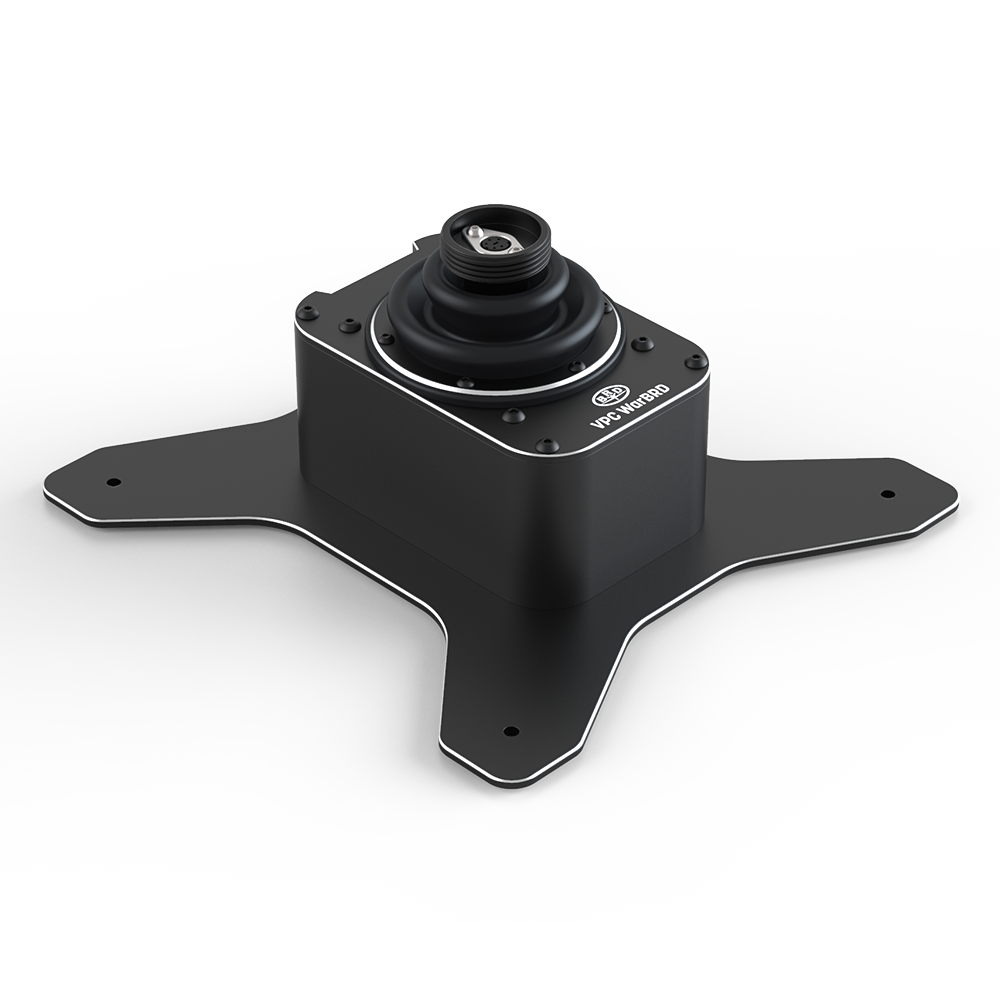 VPC WarBRD Base
The VPC WarBRD Base is the next generation of desktop flightsticks. Featuring a fully featured, all metal gimbal while still remaining compact enough for desktop setups. With a large deflection angle from the center, the WarBRD maintains high levels of accuracy without the use of extensions.
Each axis is centered by dual symmetrical cams ensuring separated loading forces with predictable reponse and tension.
The WarBRD's axes are also completely adjustable with 2 included spring types:
★ Standard (Installed from factory)
★ Heavy
And 2 included cam profiles:
★ AviaSim - Soft Center (Installed from factory)
★ AviaSim - No Center
The VPC WarBRD Base CosmoSim cams are available as a separate accessory here: VPC WarBRD CosmoSim Cams - Product Page
High levels of accuracy are provided by the onboard VPC Controller and VPC Contactless Digital Proximity Sensors. Movements as small as 0.006º are detected.
The VPC WarBRD features the same grip connector as the estabilished VPC MongoosT-50. This ensures complete compatibility with VPC's previous and future grips without requiring any adapters or modifications.
The VPC WarBRD is perfect for the professional virtual pilot looking for a compact, desktop ready solution.
Using Extensions with the VPC WarBRD Base
While it is possible to use extensions on the VPC WarBRD base, it is primarily designed for non-extended use. Due to the large deflection angle it is possible that you may encounter clearance issues between the grip and the VPC Desk Mount. During certain maneuvers it could be possible to damage your grip by hitting the desk mount. The included cams and springs are also tailored for non-extended setups.
Using any extensions on the VPC WarBRD is at the user's responsibility. Any damages caused to VPC devices (grips) by using an extension on the VPC WarBRD base will not be covered under warranty. There is no concern to the VPC WarBRD itself when using extensions.
---
The VPC WarBRD Base is compatible with the following grips:
★ VPC MongoosT-50 Grip (All Variants)
★ VPC Constellation DELTA Grip
★ VPC Constellation ALPHA Grip
★ VPC WarBRD Grip
★ VPC V.F.X Grip
★ TM F/A-18C Hornet Grip*
★ TM Cougar Grip*
★ TM Warthog Grip*
* Remove the 2 bolts holding the female grip connector in place when attaching TM grips to prevent damage to the connectors.
** Prazo de Entrega de 25 a 40 dias úteis.