VPC MongoosT-50CM2 Base - VIRPIL (BACK ORDER)
Frete grátis
VPC MongoosT-50CM2 Base

- VIRPIL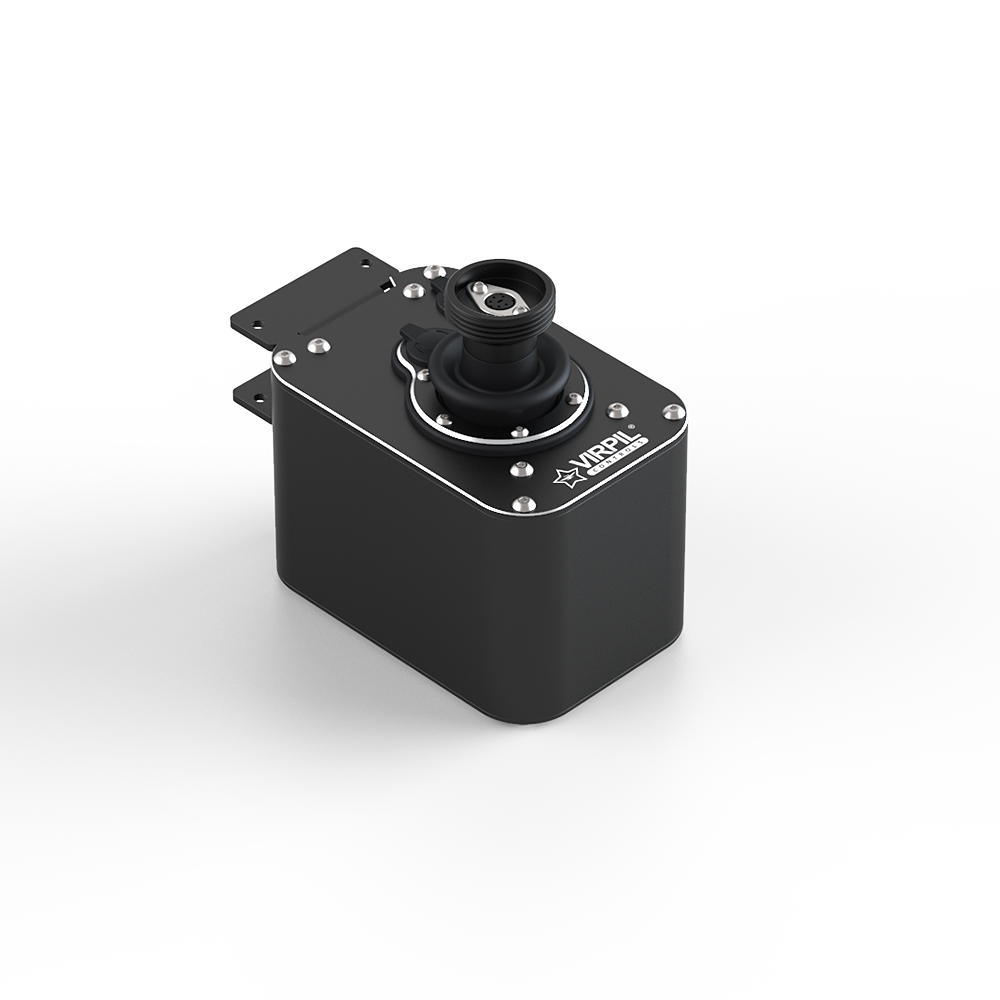 VPC MongoosT-50CM2 Base
After carefully reviewing all the feedback we received previously regarding the VPC MongoosT-50 Base, the entire mechanism has been beautifully redesigned from the ground up while still maintaining the focus on use in mounted setups with extensions.
The VPC MongoosT-50CM base has a smaller deflection angle from the center versus the VPC WarBRD base, this allows it to maintain a practical and comfortable arc length even when using long extensions.
The base mechanism features and all-metal construction, using high quality, high strength D16T duralumin.
The VPC MongoosT-50CM2 has independently adjustable axes, with 3 spring weights and 4 cam profiles provided with every base.
Springs:
★ Light
★ Standard (Installed from factory)
★ Heavy
Cam Profiles:
★ AviaSim - Soft Center (Non-Linear) (Installed from factory)
★ AviaSim - No Center (Non-Linear)
★ CosmoSim - Soft Center (Linear)
★ CosmoSim - No Center (Linear)
The stick response can be further adjusted via the axes pre-tensioners. Accessed via the top plate of the base, these can be adjusted without disassembling the base - after choosing your desired springs and cams, you can dial in the response exactly to your liking with the pre-tensioners.
High levels of accuracy are provided by the onboard VPC Controller and VPC Contactless Digital Proximity Sensors. Movements as small as 0.006º are detected.
The VPC MongoosT-50CM2 features the same grip connector featured on existing VPC bases. This ensures complete compatibility with VPC's previous and future grips without requiring any adapters or modifications.
Aimed at the professional virtual pilot, it is recommended to combine the VPC MongoosT-50CM2 Base with VPC Flighstick Extensions (sold separately) and mount with the VPC Desk Mount (sold separately) for the best home cockpit experience.
Note: The VPC MongoosT-50CM2 Base requires mounting and is not suitable for desktop use. Mounting must be done with the included u-bracket to ensure safe operation.
---
The VPC MongoosT-50CM2 Base is compatible with the following grips:
★ VPC MongoosT-50 Grip (All Variants)
★ VPC Constellation DELTA Grip
★ VPC Constellation ALPHA Grip
★ VPC WarBRD Grip
★ VPC V.F.X Grip
★ TM F/A-18C Hornet Grip*
★ TM Cougar Grip*
★ TM Warthog Grip*
* Remove the 2 bolts holding the female grip connector in place when attaching TM grips to prevent damage to the connectors.
** Prazo de Entrega de 25 a 40 dias úteis.