VPC SharKa-50 Control Panel - VIRPIL (BACK ORDER)
Frete grátis
VPC SharKa-50 Control Panel

- VIRPIL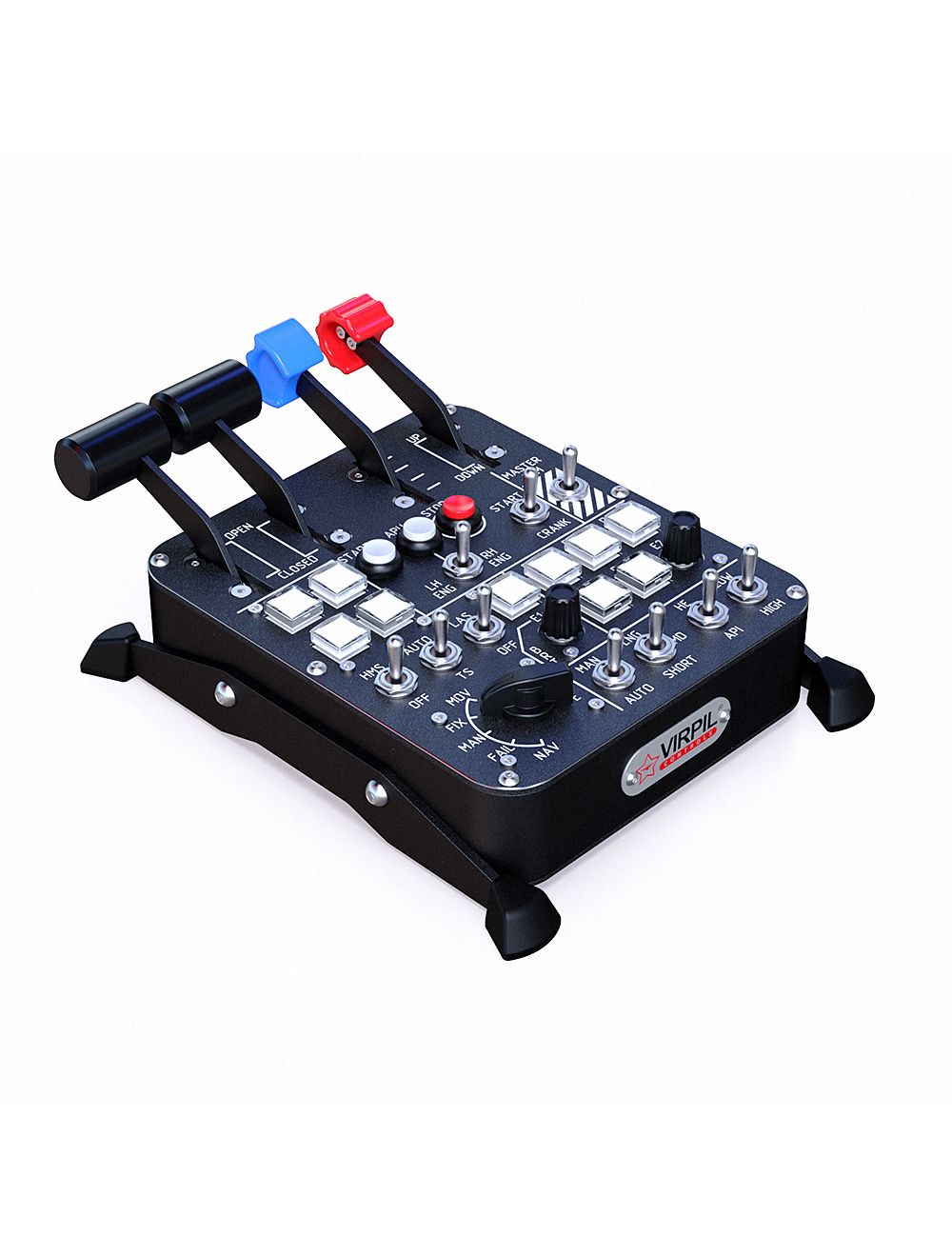 VPC SharKa-50 Control Panel
Introducing the VIRPIL Controls range of control panels! This is the perfect addition to any VPCockpit to dramatically increase the number of programmable inputs.
The VPC SharKa-50 Control Panel is the latest addition to our control panel line up and features a more specialised control layout to satisfy even the most demanding virtual pilots. It is equipped with a wide range of inputs:
VPC SharKa-50 Control Panel Inputs:
★ 4 x Digital Axis Levers
★ 10 x Customisable RGB Push Buttons
★ 3 x Push Buttons
★ 7 x 2-Way Toggles
★ 3 x 3-Way Toggles
★ 2 x Infinite Scroll Encoder Dials (+ Push)
★ 1 x 5-Way Mode Dial
While this layout is a perfect match for helicopter fans, it is versatile enough for any kind of VPCockpit.
The VPC SharKa-50 Control Panel features RGB momentary push buttons with a transparent cap which can be removed to inset your own button inlays - perfect for labelling your controls! Sticker inlay sheets are included with the VPC Control Panel to assist with labelling your buttons functions.
VPC Control Panels can be added to your VPCockpit in a number of different ways. It can be used on a desktop using the included legs, it can be mounted onto the VPC Desk Mounts and it can also be combined with another Control Panel or to the VPC MongoosT-50CM2/CM3 Throttle to form a single unit.
VPC Control Panels can operate as a standalone USB device, or they can be joined using the AUX connector to appear as a single input device which allows further control programming options such as controller the VPC Control Panel using the mode-dial on a joined throttle unit!
** Prazo de Entrega de 25 a 40 dias úteis.