VPC Rotor TCS Plus Base - VIRPIL (BACK ORDER)
Frete grátis
VPC Rotor TCS Plus Base

- VIRPIL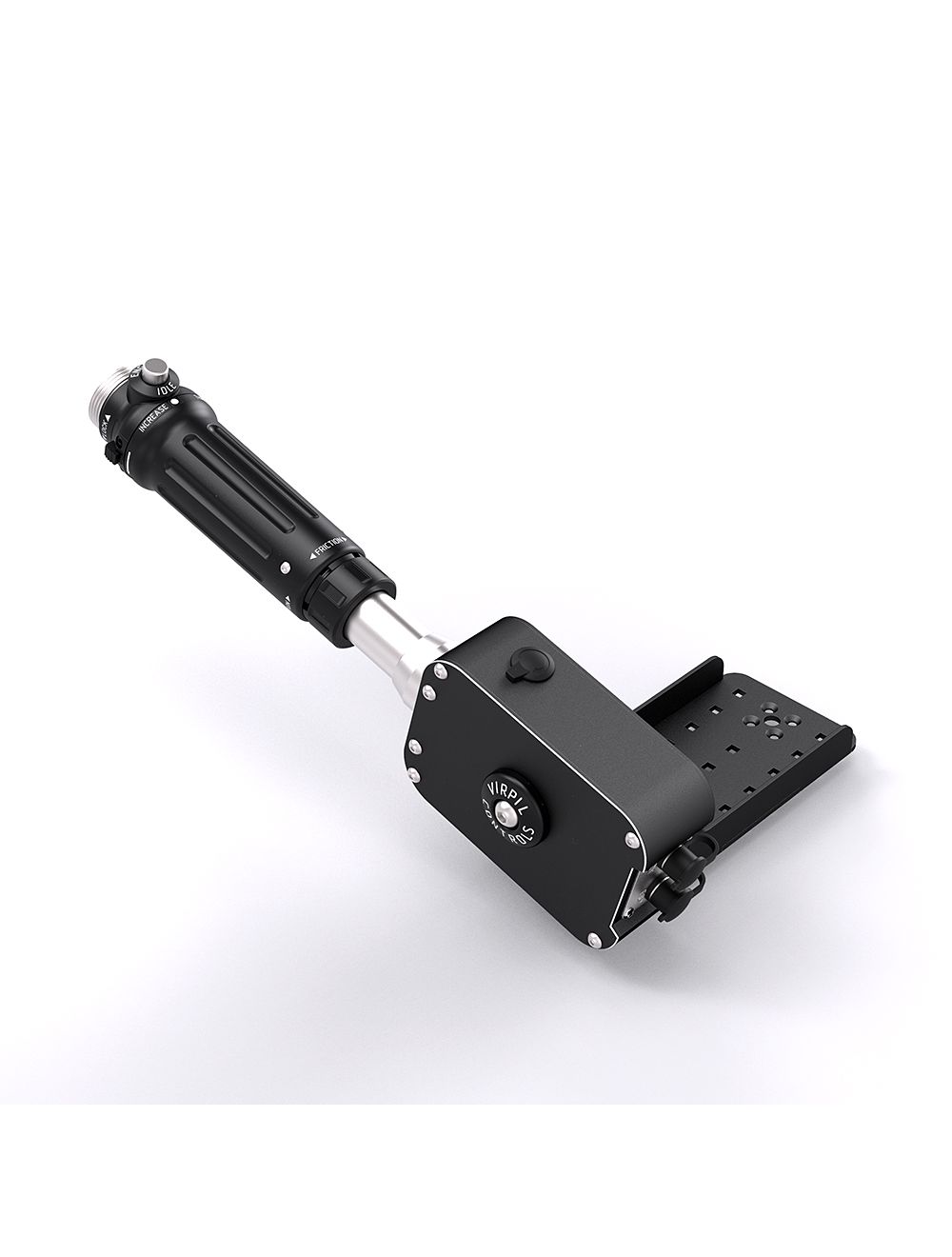 VPC Rotor TCS Plus Collective Base
We are proud to intro our new lineup of collective controllers designed for helicopter sim pilots! At the core of this lineup is our Rotor TCS bases. The Rotor TCS Plus Base is our higher end collective base controller and features an all metal adjustable clutch mechanism with a throttle twist axis handle.
Using a clutch mechanism enables the VPC Rotor TCS Plus to hold it's position when released. This clutch can be adjusted via access ports on the top and bottom of the base enabling on-the-fly adjustments without disassembling the base. Further adjustment is available through swappable cam plates. These cam plates will change the overall range of motion of the VPC Rotor TCS Plus to suit different pilots and setups.
The VPC Rotor TCS Plus Base continues to use our proven, high precision VPC Contactless Digital Sensors for the axis input.
Cam Plates:
★ Small
★ Medium
★ Large
The Rotor TCS Plus Base features a twist throttle axis input on the arm of the collective as well as a button input and toggle switch. This button and switch works in conjunction with the twist throttle axis idle stop detent system. The side switch limits the twist throttle's rotation when engaged, when disengaged the full axis can be used, with a stop at the 90 degree point which can be bypassed by using the engine idle button.
The VPC Rotor TCS Base includes a metal bracket for mounting. This can be attached to existing custom setups via DIY, or can be combined with our VPC Collective Chair Mount Adapter to attach to some common desk chair setups.
---
The VPC Rotor TCS Plus Base is compatible with the following grips:
★ VPC SharKa-50 Collective Grip
★ VPC MongoosT-50 Grip (All Variants)
★ VPC Constellation DELTA Grip
★ VPC Constellation ALPHA Grip
** Prazo de Entrega de 25 a 40 dias úteis.