VPC Control Panel #2 - VIRPIL (BACK ORDER)
Frete grátis
VPC Control Panel

#2

- VIRPIL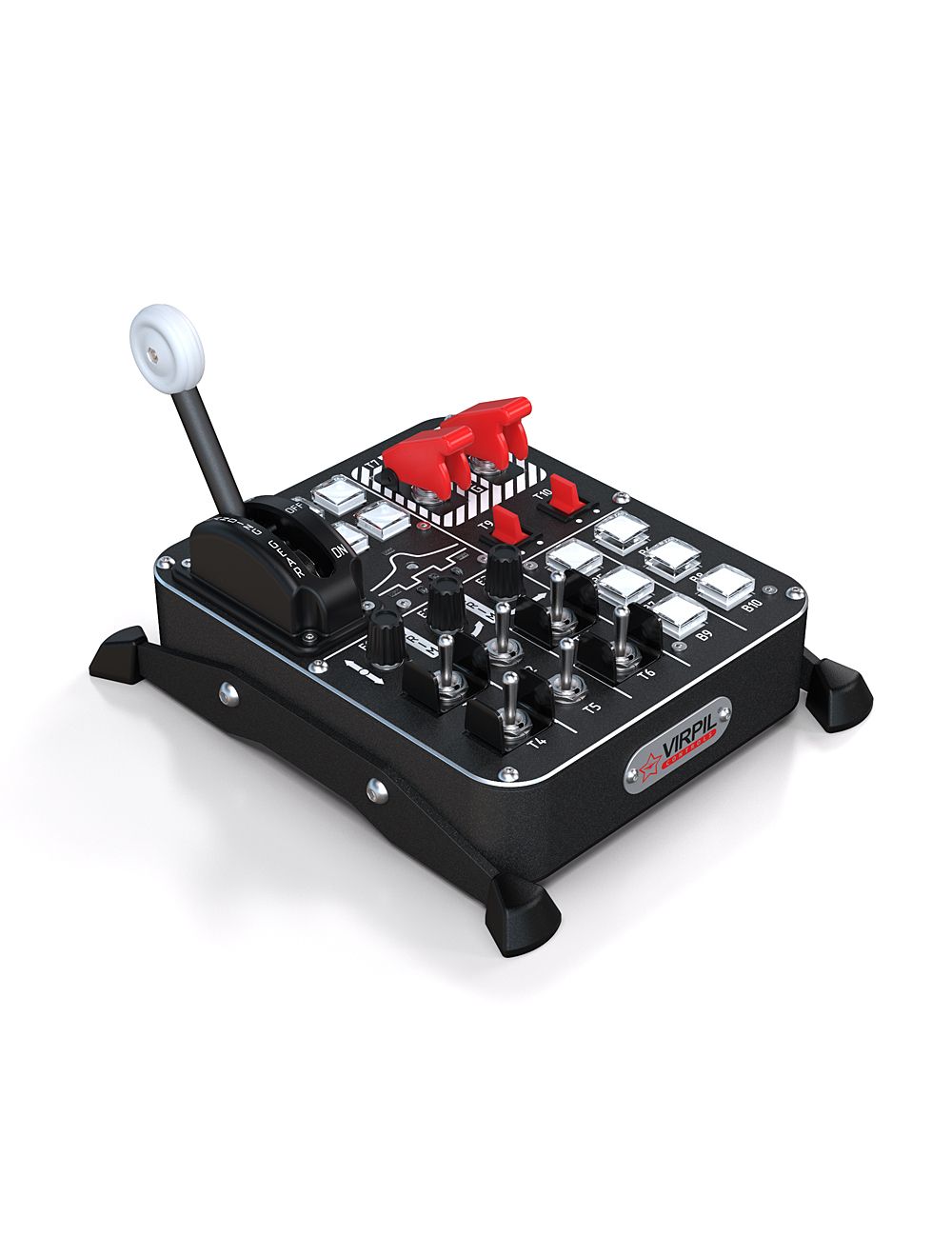 VPC Control Panel #2
Introducing the new VIRPIL Controls range of control panels! This is the perfect addition to any VPCockpit to dramatically increase the number of programmable inputs.
The Control Panel #2 aims to bring even further unique inputs and control options to every VIRPIL as a standalone device or as part of a VPCockpit. The full feature set includes a huge number of controls and configuration possibilities that will surely satisfy even the most avid of virtual pilots!
VPC Control Panel #2 Inputs:
★ 10 x Customisable RGB Momentary Buttons
★ 6 x Momentary Toggle Switches (ON-OFF-ON)
★ 2 x Latched Toggle Switches (ON-ON)
★ 2 x Flip Cover Toggle Switches (ON-OFF-ON)
★ 3 x Encoder Dials (+ Push)
★ Multi-Position Landing Gear Lever (ON-ON-ON)
The multi-position landing gear lever features an all metal internal mechanism, featuring a swappable detent plate, spring loaded lift and return and a VPC digital contactless position sensor ensuring precise and reliable input.
The VPC Control Panel #2 features RGB momentary push buttons with a transparent cap which can be removed to inset your own button inlays - perfect for labelling your controls! Sticker inlay sheets are included with the VPC Control Panel to assist with labelling your buttons functions.
The VPC Control Panel #2 can be added to your VPCockpit in a number of different ways. It can be used on a desktop using the included legs, it can be mounted onto the VPC Desk Mounts and it can also be combined with another Control Panel or to the VPC MongoosT-50CM2 Throttle to form a single unit.
VPC Control Panels can operate as a standalone USB device, or they can be joined using the AUX connector to appear as a single input device which allows further control programming options such as controller the VPC Control Panel using the mode-dial on a joined throttle unit!
** Prazo de Entrega de 25 a 40 dias úteis.