Orion Joystick FA-18 - WINWING - Disponível em Pre-Order
Frete grátis
Orion Joystick FA-18- WINWING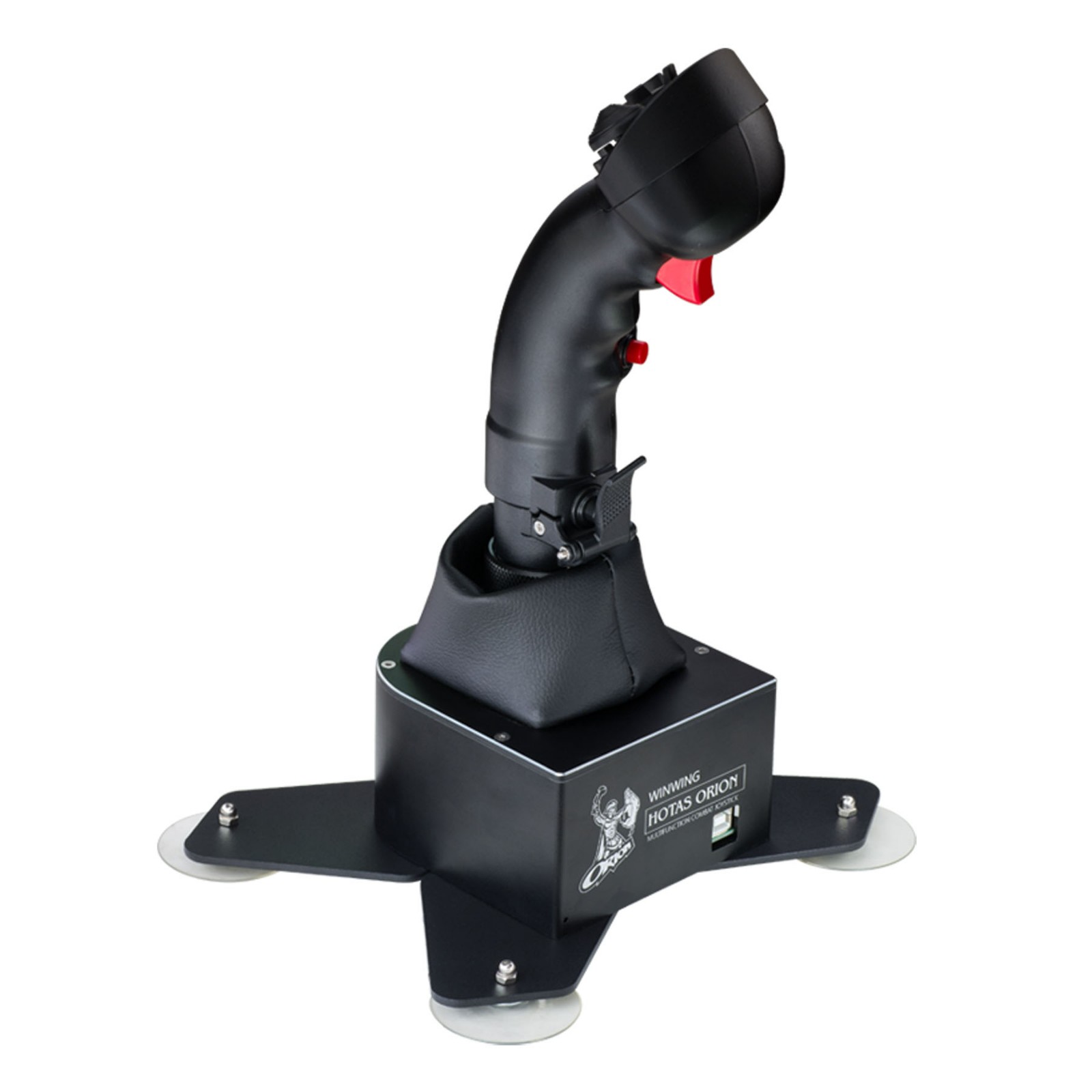 WINWING Orion JOYSCITK FA-18 is a HOME TOP class sim gear especially for desk use. It use many good design of SUPER LIBRA SYSTEM but more suitalbe for desktop use and more generic for different aircraft compare to Libra are realisic class gear for professional flight.
All Grip are low inertia ALUMINIUM made, which means they are strong but very light when control, no matter which base you use, when you want it move, it will move without detention, when you want it stop ,it stop immediately!

All structures of joystick base are made of aluminium and SU304 stainless steel in streesed part, thousands of force/moving simulation in our design work, to make sure super balance/long life time/ smooth and much more bigger force load than ever.

Buttons/5way switches/9way switches/Triggers are new design, not like something design in beginning of 2010 ,they have long tranvel distance/ sound crisp / clear force feedback. Never touch something feel so real before 2020.

......More details please find in the parts pages.
This COMBO have great discount than buy parts seperate, include mounts so you install to your desk. Parts included as follow:
WINWING Orion JOYSTICK BASE
99% Metal construct(Aluminum construction +Stainless steel CAM/AXIS and other machining parts).

Hall sensor for both X/Y axis.

Featuring a 20°+20° deflection angle from the center

Perfect for desk use/mounted setups with extensions/Cockpit/Game chair.

Ergonomic grip with adjustable angle.(up to 15 degrees to the left) Perfect fit for center-stick/side-stick setup.

Swappable grips .
Follow features are NOT EXIST on Orion Joystick base:
Center Stop Device(CSD) for ZERO DEAD ZONE.

Adjustable damping for X and Y axis.

Swappable springs and CAMs.(More CAMs Available in future)

Two springs load position for every axis.(Could load 1-4 springs for each axis).
WINWING F/A-18C JOYSTICK GRIP
Aluminum made construction and Trigger.

3 x 4-Way Hat (+ Push), could be set as 3 x 8-Way Hat(+ Push) in software.

1 x mini 4-Way Hat (+ Push), could be set as 1 x mini 8-Way Hat(+ Push) in software.

2x Momentary Buttons.

1x Dual-Stage Trigger.

1x Brake Lever.
Extension and Z Axis are not recommend to Orion HOTAS.
Prazo de Entrega de 25 a 45 dias úteis.